This post contains affiliate links. Affiliate disclosure: As an Amazon Associate, we may earn commissions from qualifying purchases from Amazon.com and other Amazon websites.
Being a college student can make you feel like you are one of the busiest people in the world. You will find yourself burning the midnight oil doing research, writing papers, studying, and even chasing deadlines. Overall, you will spend most of your time doing academic activities as a student.
As a result, students will not have enough time to think about food and what to eat, making them turn to fast food for easy delivery. However, for each student there is a way to ask for help, and over time, this can cause severe problems to students' health. Instead of ordering takeout, students can try meal prepping that matches their budget.
Overnight Oats
One of the most leisurely meals you can try for meal prep is overnight oats. Often, when you wake up, you are immediately leaving to catch a class without breakfast. This is because you have no extra time to do all the cooking. Fortunately, making overnight oats is easy and does not require cooking.
All you need are oats, milk of choice, some fruits you like, and maybe even some flavouring. Get a container that has a lid on it and combine all the ingredients, then keep it overnight in the fridge. By the time you wake up the following day, you will have a delicious breakfast ready to eat.
In addition, the ingredients that you need to have to make overnight oats are student-friendly. Since the ingredients are simple and are only a few, it would not make you go over your budget to prepare meals for yourself. Plus, there are many variations of overnight oats recipes, so you will not get tired of it.
Burrito Bowls
Another easy meal that is on the heavier side is a burrito bowl. It is filled with many ingredients that are not only more nutritious because they are homemade but also filling. A burrito bowl should have rice as the base, protein, vegetables, cheese, and sauces. However, you can fill a burrito bowl with the ingredients that you prefer.
After preparing the ingredients, all you have to do is place them in a container and place the container into the fridge. Then, when you feel hungry, take the container out and reheat it in your microwave as it tastes best microwaved.
Plus, since the preparation takes more ingredients, you can easily make more than one container of burrito bowl. You can also prepare some extras for the other days of the week. Plus, using different sauces or different combinations of ingredients will not be the same type of food every day but a variation of it. Interesting, right?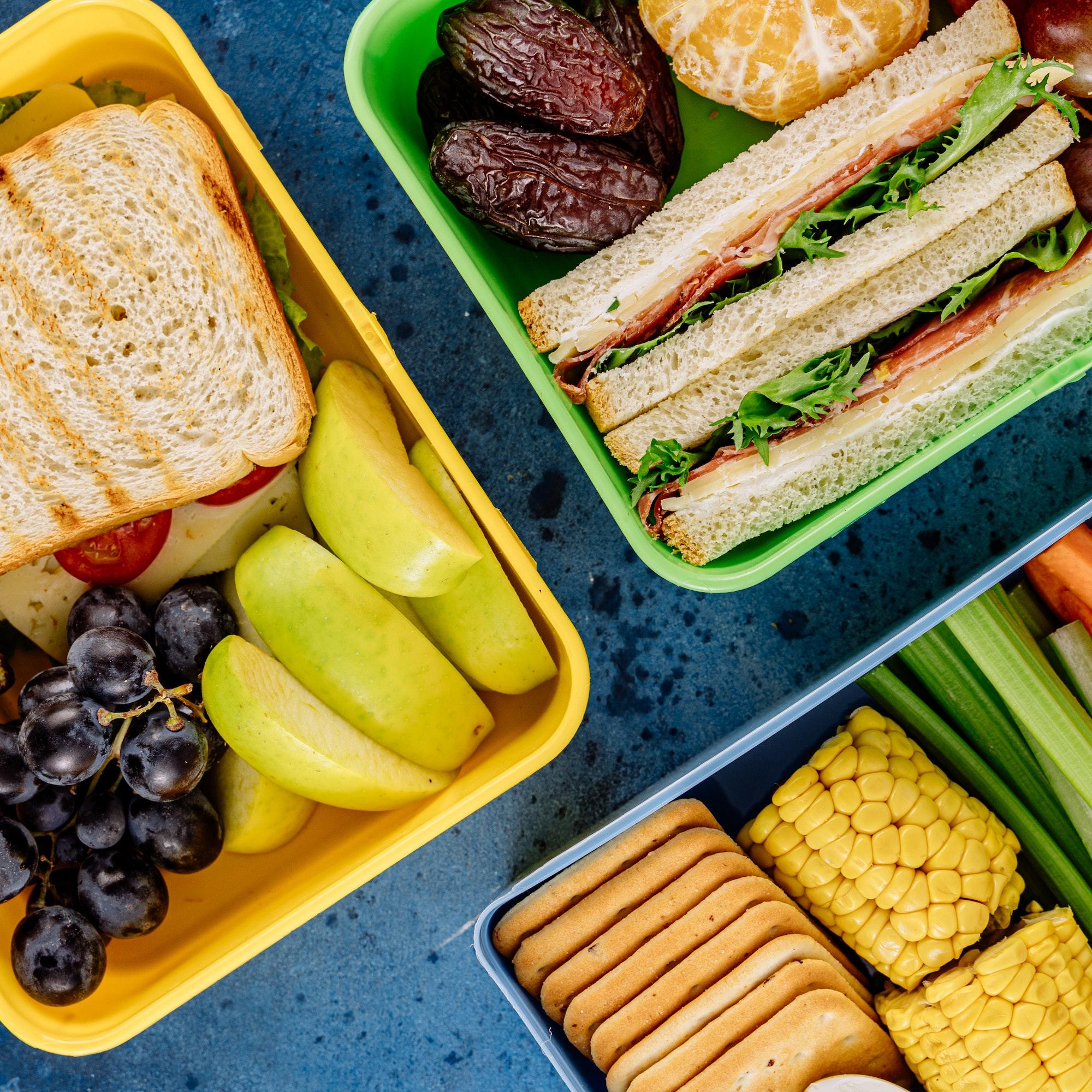 Salads
When you hear salads, you probably will not find them appetizing. However, there are vast, delicious, satisfying salad varieties that will make you change your opinion on salads. Plus, salad sauces are often made with ingredients you already have.
There are some types of salads you can make by using leftover protein. Add on other types of ingredients like fats and fibre. Then, when all ingredients are combined, you will have a satisfying salad and a money-saving meal. Not only that, but you do not always need lettuce or cabbage for salads. You can make potato or cucumber salads as well. By using the ingredients that you already have, you will not have to spend too much to prepare food.
Tofu-Based Dish
Tofu is a great ingredient to have on hand when you are trying to save money as well as make delicious meals. It has many varieties, and it is cheap, nutritious, and tasty. You can prepare a tofu dish in many ways, and you can eat it on its own, fry it, bake it, or even make it into pudding.
For instance, one of the easiest tofu dishes is to bake them. By tossing them in spices that you prefer and putting them in the oven or air fryer, you can make delicious tofu nuggets that can fill you up throughout the day. Other than that, you can even make this tofu dish as a topping for your sandwiches or rice dish.
Another way to use tofu is to make it into dessert. To create a chocolate pudding, you can use silken tofu and blend it with sweeteners and cocoa powder. Since you are using tofu, the pudding will have extra protein, giving you more nutrients than an ordinary pudding. Healthy and easy!
Pasta
Another excellent meal prep ingredient is, of course, pasta. Not only is pasta filling and delicious, but it is also versatile. This way, with a batch of pasta you boil, you can have variations of pasta meals to prep. You can even use leftover ingredients in the fridge to add to your pasta dish.
In addition, pasta does not take much to taste delicious. Even with simple ingredients, your pasta will leave you feeling happy with the flavours that you have cooked using Tefal cookware. Since pasta is really easy to make, even beginners can try their hand at making pasta dishes for meal prep.
There are many different types of meal preps, or ingredients that college students can make that are affordable and within budget. It just takes some searching for the right ingredients and creativity to prepare them. It is also crucial that when meal prepping, the food should be able to provide you with enough energy and nutrients that you need in a day. Good luck!