This post contains affiliate links. Affiliate disclosure: As an Amazon Associate, we may earn commissions from qualifying purchases from Amazon.com and other Amazon websites.
Whether it means taking a cooking class, buying a couple of new recipe books, or simply asking grandma to come over and teach you some of her famous meals, there is always something new to learn when it comes to nutrition.
The world is becoming more conscious of healthier eating options, looking for more wholesome and organic products, and people are wanting to cleanse their systems. Sure you can research and look for the latest in detox products, or ingredients claiming to flush the body and rid it of all toxins, but is there not something easier? Simpler? More effective?
Thankfully, the answer to this question is a confident yes!
A healthier you
Living life is one of our greatest blessings, of course, as the natural order of things some live better than others, but it is safe to say that we all strive to live the life we have been given to the best of our abilities. It may be that you are working hard to secure a future for your family, or you're studying above average to get into an ivy-league school, or like the majority of us, simply needing to be healthy. Less junk food, more home-grown products, and ideally a chemical and pesticide-free diet.
If you are just beginning your fitness regime and looking to make lifestyle changes and this sounds like you, then you are in the right place. The natural ingredient that is changing the quality of people's lives and diets around the world is a humble plant known as Hemp (read about it here https://en.wikipedia.org/wiki/Hemp ).
It consists of and is broken down into two main categories, CBD and marijuana, the latter we know as being used for mainly recreational use and in the earlier centuries for a relaxant and anesthetic.
We will be looking at the CBD element and how beneficial it is in your life and to aid in any health issues you may be experiencing or to boost your current state.
CBD
With the THC component extracted it allows the CBD also known as Cannabidiol to be safely consumed and implemented into various dishes or diets, it is also safe for all ages and demographics to use and is just one of the features that makes it so sought after.
Due to its versatility, the Cannabidiol plant compound can be used in varying ways, suited to your lifestyle or preferences, and is pretty much hassle-free, a plus if we think about our daily work schedules.
Some oils can be taken orally under the tongue, topical that can be added to your bath time routine, or capsules and pills to keep in your bag and take with your lunch or before heading to the gym. The success stories of CBD users around the world pour in daily, all you need to do is find a reliable and reputable supplier.
Brands and businesses can claim and advertise as much as they like with colorful campaigns and billboards, but research will help you sieve through the smooth ads and find the purest form of the ingredient. The Cheef Botanicals CBD range is a great starting point for you to browse the products that are available on the market, but also to heed advice from industry professionals to steer you on the right path.
There is no right or wrong way to add CBD to your diet, the main objective is to take it one day and one step at a time and to tweak it as you see fit. The fact that you are conscious and willing to make a change is already a win in itself.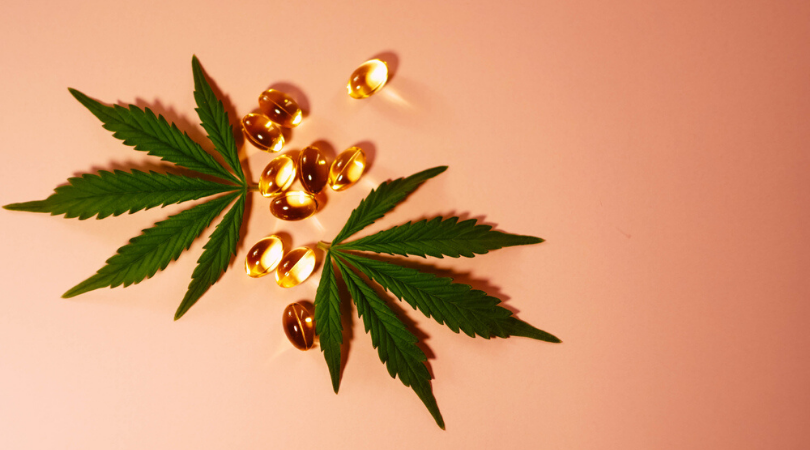 Implementation
You may not be a culinary genius but this doesn't need to put you off, there are quick and easy ways to add CBD to your food and meals that take almost no effort, let's take a quick look at the top 3 ways in which to achieve this.
Cooked food. Once your pot has finished bubbling on the stove and you dish the bowls, add a few drops onto each dish and stir till mixed through. This way you know it will be fully digested by everyone and they will be none the wiser that they are on a healthy eating plan.
Baked goods. If you have your standard go-to cookie recipe that always works, now is the time to elevate it. You could add the CBD to the dough before shaping and baking, or as they are cooling on the rack, soak the recommended dosage on top. Everyone loves a biscuit and it is an easy way to give a healthy ingredient to the kids who as we know like to turn their noses up at everything before tasting it, am I right?
If you don't have a cookie recipe but the family loves a biscuit, try this link for a successfully tested option, and you can edit it as you become familiar with the method. 
Gummies. This version is proving significantly popular with families with children, Cannabidiol-infused gummies (store-bought or homemade) are an easy way, to begin with, this natural ingredient. They are quick to pop in the mouth as you head out the door on the school run and to keep a few spare in your handbag for that mid-day pick-me-up boost when 5 pm seems to be taking its time to come around.
The world of natural ingredients is shaping the future, don't get left behind.